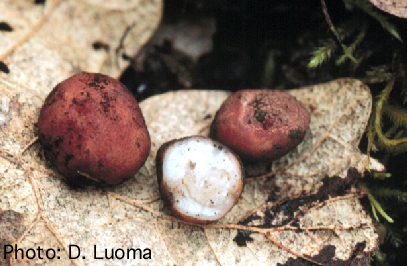 Tuber rufum

The North American Truffling Society
The NATS webpage has moved to www.natruffling.org.

You should be redirected automatically in a few seconds.

Please update your bookmarks accordingly.

Thanks, and happy truffling!

What is NATS? NATS is a non-profit organization that brings together amateurs and professionals who are interested in hypogeous (belowground) fungi. The mission of NATS is to enhance the scientific knowledge of North American truffles and truffle-like fungi, and promote educational activities related to truffles and truffle-like fungi.

Why should I join NATS? All NATS activities are free and open to the public. NATS members receive a bimonthly newsletter, postcard notification of upcoming events, and the peace of mind that comes with supporting the NATS mission.

How do I join NATS? Send a check for $10 payable to "NATS" to P.O. Box 296, Corvallis, OR 97339.




June Foray: Saturday, June 5, to an old-growth stand 6.5 miles west of Alpine. Last year at this site we found an undescribed new species of Gymnomyces, but all the collections were immature - hopefully they'll be farther along this year! Meet at the intersection of Bellfountain and Airport Rds. at 10:00am.

June Meeting: Tuesday, June 8. OSU Richardson Hall Room 313, 7:30pm. The speaker will be newly annointed (hopefully) Dr. Admir Giachini, speaking on his work deciphering the taxonomy of Gomphus and Ramaria.



Check out our truffle photopack, now online at the Cascade Mycological Society website.





Regular Meeting Location


Richardson Hall, Room 313


(Details below)


Richardson Hall is the new brick building with the big front yard between FSL and Peavy Hall on Jefferson Way in Corvallis. You can continue to use the FSL parking areas. Click here for a link to OSU Campus maps.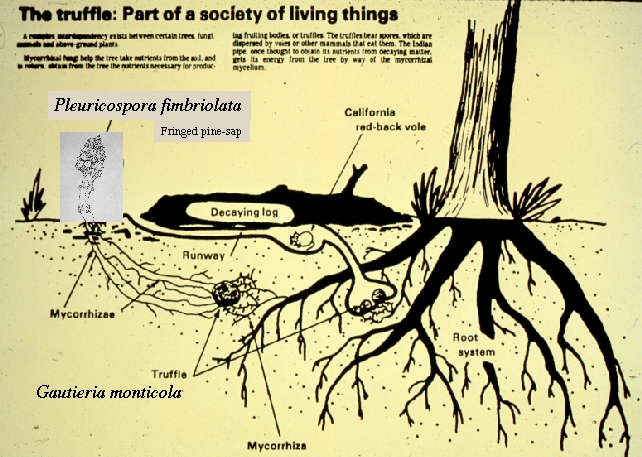 For more information call (541) 929-8165 or e-mail the Trufflemaster